Talk to any entrepreneur or manager of a business (regardless of the size of the business – small, medium, or large) and they will invariable state that the key to success is a well-managed cashflow. It's a simple statement, but it has many consequences. Knowing – and understanding – your cashflow allows you to make decisions that are crucial to the growth and success of your enterprise.
Budgeting, therefore, is an essential part of the day-to-day activity of the manager. This may involve the budgeting of a simple luncheon, a three-month project, or a five-year expansion plan. How the budget is managed often breaks or makes a business. If you're having trouble, this one's for you: here's how to easily and properly budget for your small business.
Plan ahead
It's easier said than done – granted – but it's important to have a plan in mind, and to direct the actions of the company in order to reach a certain goal. In fact, it's even better to have several plans in mind (A, B, and C), and to be able to adjust to the circumstances. These plans should not be in the creator's mind: the manager should actually list them down and consult all departments. The plans should literally be on paper for all to understand.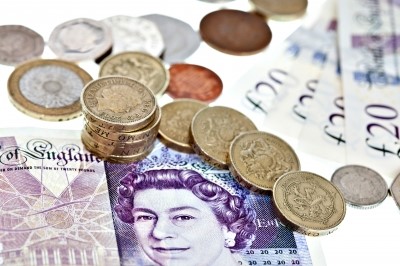 Allocate according to department
Small businesses tend to have few departments – but regardless of the size of the business, there are always various classifications for expenses. Budget according to past experience, to projected expenses, and do so according to expense classification. Separate the transportation from the mortgage, the electricity from the raw materials. Allocate according to department.
Prioritise
The worst thing that can happen is that there is a large deadline looming – especially a large expense – for which you were not prepared. It's a signal that you haven't departmentalised, that you haven't got the correct plans, or that you haven't prioritised. Put first things first.
Think of the worst case
We don't want to think about it, but it's wiser if you do. Spend some time playing the 'what if' game, and prepare for the worst case. Don't say: it won't happen. Have a plan ready.
Here's one last hint – but it's an incredibly important one: never forget your employees. It's tempting to think that the staff will be happy with (or are only entitled to) their monthly pay, but a little bit of extra truly goes a long way. You may not be in the financial position to offer annual bonuses, but that is not necessarily required – a small gesture every now and again does wonders. Think about birthdays. Think about a Christmas party. Think about other special occasions. And moreover, think about how that can boost your staff morale and make the enterprise more productive, as the accountants in central London from established firms like GSM & Co. will agree.
Image attributed to Serge Bertasius Photography/FreeDigitalPhotos.net
http://www.freedigitalphotos.net/images/Money_g61-Uk_Sterling_Money_Notes_And_Coins_p137439.html