Printed advertising has had its ups and downs through the years, but although some may think that printed advertising has gone the way of the dodo bird, these people should think again. In fact, printed advertising is still one of the most effective means of reaching out to a specific market, if only because we are all visual animals and, like crows, are always attracted to anything bright and shiny.
Imagine yourself walking on the street and someone hands you a flyer or a brochure. What do you do? Do you glance at it for half a second and then throw it away at the nearest rubbish bin, or do you at least spare a few seconds and browse through its content? Think about what makes you look more closely at a flyer or brochure, and you'll realise that it is probably the images, colours, and graphics, not to mention a headline that maybe piques your interest.
If you are planning to market a flyer or brochure, here are some little-known tips to boost its effectiveness: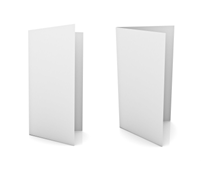 Learn as much as you can about your target audience
One surefire way to boost the effectiveness of your flyer or brochure is to learn as much as you can about your target audience or market. This is where a bit of research goes a long way, especially when it comes to your audience's demographics. Once you have found out more about your target audience, create your message according to what you think your audience will be interested in. For instance, if you would like to reach out to those who love cars, then the message in your flyer should include pertinent information about cars that only those enthusiasts would understand.
Make sure your flyer or brochure has relevant, basic information
Pertinent or important information is a must-have in any flyer or brochure. So what do we mean by pertinent or important information? This would be details of your business or company's location, contact information, products or services, and any sales or promotions you are offering. If a customer shows interest in your product or service and they don't know how to contact you or visit you, then your flyer or brochure is not at all effective, is it?
Make use of a call-to-action
You want your flyer or brochure to be assertive. This means making use of a call-to-action. Don't let your audience be inactive – spur them on to action with the right words and phrases. Be as assertive as possible without being pushy. When you are writing your content, for instance, make sure your words are not in the passive voice, but the active. Keep your message simple as well – tell your audience to 'Call now', 'Order now', or 'Like' you on Facebook. Let them know that you encourage them to contact you or ask whatever questions are in their minds.
Include special offers
If you have any special promotions or offers, make sure these are included in your flyer or brochure as well. Any special offer or discount will serve as an incentive to your target audience to contact you as soon as they can. Additionally, don't forget to include the time limit, deadline, or limitations of your offer or discount so your customers will be spurred on even more to contact you ASAP.
Lastly, make use of only the best brochure printing, banner printing, business card printing, and flyer printing service you can find. It's pointless to have a well-designed brochure or flyer if the printing is not exceptional, so make sure you have a professional service that understands – and can give you – exactly what you need.
Image attributed to Master isolated images/FreeDigitalPhotos.net