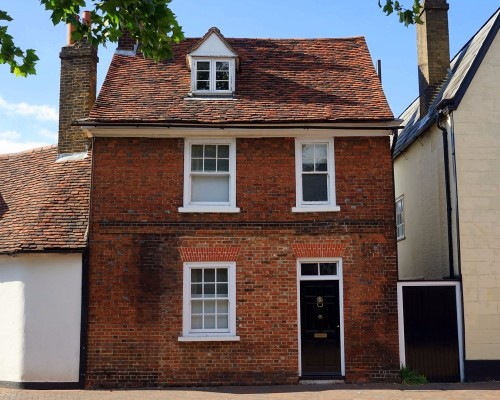 If you are an older homeowners who is either retired or preparing to retire, your mortgage may be a concern as many lenders only allow you to keep a standard mortgage up to the age of around 65-75.
However, a growing number of lenders are responding to market demand and increasing life expectancies by offering interest-only mortgages to customers up to the age of 85. This can allow you to keep a mortgage if you can't afford to pay yours off yet, or else allow you to unlock capital from your property for home improvements, to fund your retirement or for other purposes.
If you are thinking about taking out an interest-only mortgage for your retirement that will last until you turn 85, the following tips should help explain the process and make it easier for you to secure the borrowing you need.
Make sure you qualify
Different lenders will have their own exact criteria for lending to older borrowers, but in general they will expect you to have:
Income from pensions and other sources enough to cover the mortgage payments
A good credit rating
All payments up-to-date on your current mortgage (if you have one)
If you haven't retired yet and are planning ahead, lenders will need as much information as possible about your pension and potential earnings.
This includes:
The exact date you intend to retire
The size of your current pension pot
Your projected monthly pension income
Proof of any extra income you will earn e.g. investments, shares, rental income
If you are unsure whether you will be able to get a mortgage during your retirement, you should think about discussing this with an experienced financial advisor to get a clearer idea of your options.
Know how much you can borrow and how long for
While standard mortgages often allow you to borrow anything up to 70-85% of your home's value (and up to 95% in some cases), a retirement mortgage will normally only let you borrow around 50-60%. This is because lending to older customers is seen as higher risk by mortgage providers.
Loan terms for mortgages aimed at those up to 85 years old tend to be around 5-15 years. This will depending on your age and the exact type of mortgage.
Consider equity release
Equity release mortgages allow you to unlock capital from your home with the mortgage only being repayable when the property is sold (usually when you move into a care home or pass away). They can be a handy way of releasing money for home improvements or to fund your retirement.
They often come with the option to roll-up the interest, so it is only paid when the mortgage is repaid. You may also have the option of a drawdown facility, where a pot of cash is set aside, but you only withdraw it as and when you need it. This means you only pay interest on the money you have actually withdrawn which can make your borrowing much more cost-effective.
Dealing with specialist lenders
Many mortgages for the up to 85s are only offered by specialist lenders, although some high street mortgage providers do also offer them. Specialist providers only offer their mortgage products through intermediaries such as mortgage brokers and even high street lenders often only deal with intermediaries for these type of mortgages.
Use a mortgage broker
If you need an interest-only mortgage up to the age of 85, it is highly advisable to speak to an independent mortgage broker. Not only can they give you access to specialist lenders and mortgage products, they can also help you get the best possible deal on your mortgage regardless of the lender. This is because they can compare deals from a wide range of providers and recommend the best deal to suit your circumstances.
A mortgage lender will also have the experience and industry knowledge to quickly identify the best mortgages for you, making the process of finding and applying for a retirement mortgage that will last you until you are 85 much faster and easier.