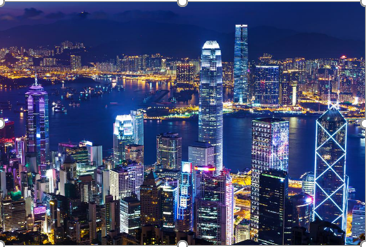 Hong Kong is a vibrant city that combines both Asian and Western culture. There are an increasing number of Hong Kong expats, many of who move to the city for work reasons. This is no surprise; the territory has reinvented itself into a leading financial hub for the past few years, and it is advertised as "Asia's World City" by the government in Hong Kong. Expats enjoy many benefits that come with living here, including a wide selection of investment opportunities. With that being said, below we are going to take a look at five good financial habits that every expat in Hong Kong should have.
Have a detailed financial plan – Firstly, it is important to have a detailed plan, including everything from your outgoings and incomings, to any future big purchases you expect to make, as well as insurance policies, and education fees planning. If you don't have a financial plan, you will have no control over your money, and this often leads to people spending more than they have. This is something a financial planner in Hong Kong can assist with. Using such a service will give you peace of mind for the future.
Save for a rainy day – One of the biggest mistakes expats make is treating their new life as a holiday. They get carried away with everything Hong Kong has to offer, from the nightclubs to the fancy restaurants. But, as they say, 'all in good time.' While there is nothing wrong with enjoying yourself, going out for dinner every night will eat into your finances. Remember, this is not a two-week vacation; it's your new life. So, make sure you are committed to putting money away for a rainy day, rather than spending it all on luxuries.
Use your money to earn money – If you don't invest in Hong Kong, you are missing out on a huge opportunity. Instead of your cash simply sitting in your bank account, it should be earning more money for you. Hong Kong is a major global financial centre, and thus, as an expat, you are in a position to invest your money in thousands of global investments. Not only will you reap the rewards of attractive returns, but you will have less tax to pay on them as well.
Cut down on coffee – Do you pick up a latte on the way to work every morning? This daily ritual could be costing you a lot more than you realise. Add up how much you spend on takeout coffees per week and then multiply this by 52. This is how much you spend on coffee per year. It's a lot of money, right? Cutting down on the small expenses can make a much bigger difference than you may realise.
Find a professional and trusted financial planner – The best way to ensure your finances are healthy, and that you are making the most of all investment opportunities available to you, is to align yourself with a professional and trusted financial planner. One financial planner in Hong Kong that fits this description is Taylor Brunswick Group. They have years of experience helping expats just like you. They can help you to create the perfect financial plan and investment portfolio.
Author Bio
Nick Smith
Managing Partner in Taylor Brunswick Group. A Hong Kong-based wealth-management firm that offers expert wealth management advice that will increase the potential to maximize growth for any individual or businesses.